---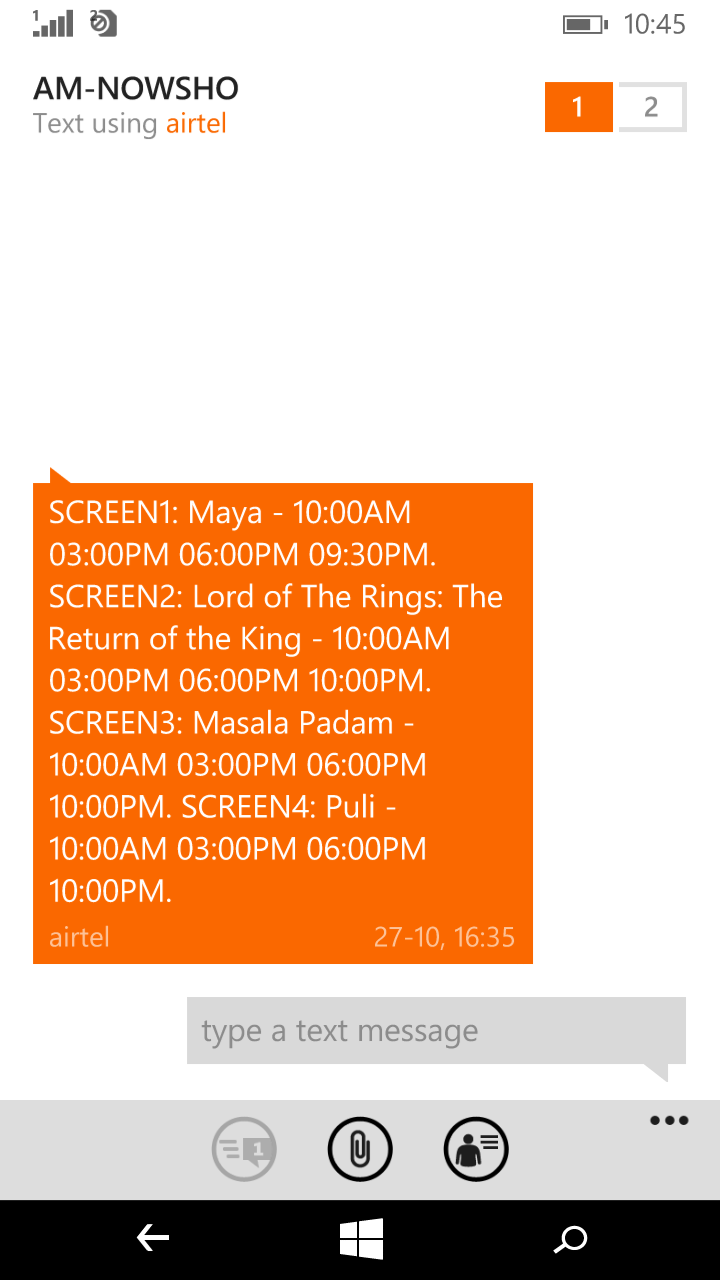 About
Now Showing is an automated missed call based application developed for theatres/multiplexes to provide information (movies, screens and show times) to the public, about the movies that are currently screening.
What We Have
Now let's look at some existing methods to know what Now Showing will achieve:
We go to the theatre's website (which only a few theatres would have) and even if it did, it will take some time to load if you are using slower connections or in a bad network, and after loading you might find that the theatre hasn't updated their website yet. Requires internet.
We go to an online ticket booking site, which will take some time to load if you are using slower connections or in a bad network, and then, you will go through pages after pages to actually get there. Sometimes, it won't work with certain browsers and certain mobile operating systems. Requires internet.
Certain services exists where you have to call (which isn't free by the way), talk to a person in a call centre and get the information, which could get pretty tedious if you have to call and talk to get the information for every theatre in the city. Requires calling and talking.
Call a friend. Doesn't work all the time. Requires calling and talking.
What We Propose
What we have in mind is pretty simple:
You would add the movie, screen and show details to the database either weekly, biweekly or as and when the movie releases.
The public would give a call (missed call) to the phone number assigned to your theatre/multiplex.
An SMS would be sent with details of movies, screens and show timings; all in a matter of seconds. The end.
Advantages:
Easy to use, no need for internet enabled phones, no need to call and talk, a missed call is all it takes.
SMS – Fastest and reliable way to reach your customers.
Advertisement - You don't have to rely on advertisement through posters or dial-to-know services.
Considerable increase in filled seats.
---